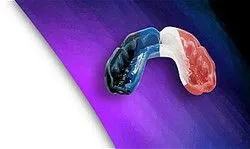 Playsafe Sports Mouthguard
Playsafe Mouthguards are prescribed for both professional and amateur athletes because they offer the highest level of protection. They have a competitive advantage over the store bought boil-and-bite designs because they are custom made to provide superior fit and rentention to the patients unique oral structure. They are available in multiple degrees of thicknesses depending on the type of sports played and the age of the patient. Playsafe mouthguards are available for children, teenagers, and adults!
According to the American Dental Assocation, over 200,000 oral injuries are prevented annually by sports mouthguards. Unfortunatley, they estimate the nearly 5 million teeth will be knocked out in sports related injuries this year.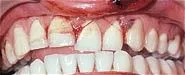 In fact, dental injuries are the most common type of orofacial injury sustained during participation in sports.
Please ask Dr. Fleming if a Playsafe Mouthguard would work for you.